The Hueber Report is a grain marketing advisory service and brokerage firm that places the highest importance on farm risk management.
Informed farmers turn to The Hueber Report:
For actionable marketing recommendations that drive revenue to their farm
When they face the very real risks modern agribusiness presents
When they desire top of the line risk management software to help stay on top of their farm operation
When they are tired of traditional marketing services that pay no attention to profitability, only to price
When they want the help of a team of dedicated professionals with nearly a century of combined experience working on their  behalf
We provide real agricultural marketing advice that includes a daily market update, in-depth analysis of the futures markets, comprehensive weekly and monthly newsletters, immediate sale recommendations, and GrainBridge software.
The Hueber Report continues to grow because we are able to identify and advise on the true needs of today's farmer. We believe producers will face very challenging headwinds in the coming years.  We are prepared for this challenging environment and believe you can be too.
Learn More About The Hueber Report   Learn More About Our Brokerage Services
---
The Hueber Report Team

Dan Hueber
General Manager
Dan Hueber's roots run deep in agriculture as his family has been involved in farming and the grain and feed business in the U.S. since 1853. Dan began his career in the cash grain business managing independent grain elevators such as Malta Grain and Feed and Hueber & Sons when he was 19 years old, but his true interest always lay in commodity analysis and markets. In 1979 he entered the commodity brokerage business specializing in agricultural hedging before he and a partner opened an independent advisory and brokerage firm in Sycamore, Illinois in 1988. Dan's family still farms and operates an independent feed mill. Throughout his 30+ years in the business he has been very active in producer market education and has taught at Kishwaukee College. He is a frequent speaker at risk management and outlook seminars and continues to conduct educational seminars. Since 2002 Dan has been with CGB Diversified Services, a comprehensive agricultural risk management company and is the General Manager of The Hueber Report, the advisory arm of Diversified Services.
---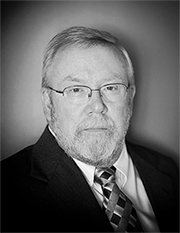 Jake Wiener
Agricultural Risk Management Consultant
Jake Wiener has been working with farmers in Southeast Indiana and Southwestern Ohio for nearly 39 years. He attended the University of Cincinnati & studied transportation and began his professional career with Indiana Grain in Cincinnati in the late 70's. Jake has a wealth of experience in the grain industry including operations, accounting, logistics, and grain marketing. He was named origination manager for Country Mark Cooperative and later became general manager of the company's Silver Grove, KY operations. Jake accepted a position as origination manager with Consolidated Grain and Barge prior to accepting his position with Diversified Services, where he has been in his current role for nearly 16 years.  Jake works closely with the crop insurance experts at Diversified Services to provide an integrated marketing approach for his clients. Jake has helped raise & support three wonderful children, and now enjoys spoiling his grandchildren.
---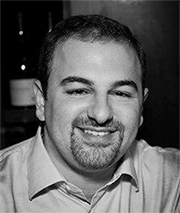 Jeff Kaprelian
Trade Desk Manager
Jeff serves as the Trade Desk Manager for The Hueber Report, an agricultural risk management and brokerage firm.  He works one on one with commodity producers, users, and individual speculators and focuses on grain and livestock markets.  He has presented live and online seminars sponsored by CME Group, authored for Stocks and Commodities Magazine, and has been quoted in Reuters, The Wall Street Journal, and many others. Jeff graduated from Northern Illinois University where he majored in Economics.  He lives with his wife and daughter in rural Elgin, IL.
---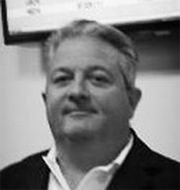 John Byrnes
Agricultural Risk Management Consultant
John started his career on the floor in New York and was the youngest member ever admitted to COMEX in 1986.  He later turned his focus to the grain markets and has worked with producers and end users developing custom tailored marketing plans for the past five years. John is the branch office manager for our Boca Raton, FL location where he lives with his wife and three daughters.  He is an avid golfer and is active with local philanthropy.
---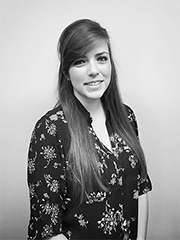 Christina Wellman
Agricultural Risk Management Consultant
Christina is a recent graduate from the Agricultural Finance program at the University of Illinois.  She brings an unmatched enthusiasm to The Hueber Report to help producers make informed risk management decisions.