The Hueber Report team is comprised of grain marketing, risk management, and brokerage professionals who care about today's farmer.
Our team takes the time to listen, understand, identify, and advise on farmers' individual risk and operational needs. Connect with us today and learn how we can be a valued partner to your agribusiness operation.
Meet The Hueber Report Team

Dan Hueber, General Manager
Dan Hueber's roots run deep in agriculture as his family has been involved in farming and the grain and feed business in the U.S. since 1853. Dan began his career in the cash grain business managing independent grain elevators such as Malta Grain and Feed and Hueber & Sons when he was 19 years old, but his true interest always lay in commodity analysis and markets. In 1979 he entered the commodity brokerage business specializing in agricultural hedging before he and a partner opened an independent advisory and brokerage firm in Sycamore, Illinois in 1988. Dan's family still farms and operates an independent feed mill. Throughout his 30+ years in the business he has been very active in producer market education and has taught at Kishwaukee College.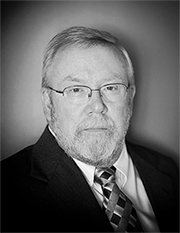 Jake Wiener, Agricultural Risk Management Consultant
Jake Wiener has been working with farmers in Southeast Indiana and Southwestern Ohio for nearly 39 years. He attended the University of Cincinnati & studied transportation and began his professional career with Indiana Grain in Cincinnati in the late 70's. Jake has a wealth of experience in the grain industry including operations, accounting, logistics, and grain marketing. He was named origination manager for Country Mark Cooperative and later became general manager of the company's Silver Grove, KY operations. Jake accepted a position as origination manager with Consolidated Grain and Barge prior to accepting his position with Diversified Services, where he has been in his current role for nearly 16 years.  Jake works closely with the crop insurance experts at Diversified Services to provide an integrated marketing approach for his clients. Jake has helped raise & support three wonderful children, and now enjoys spoiling his grandchildren.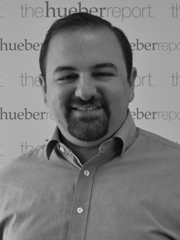 Jeff Kaprelian, Trade Desk Manager
Jeff serves as the Trade Desk Manager for The Hueber Report, an agricultural risk management and brokerage firm.  He works one on one with commodity producers, users, and individual speculators and focuses on grain and livestock markets.  He has presented live and online seminars sponsored by CME Group, authored for Stocks and Commodities Magazine, and has been quoted in Reuters, The Wall Street Journal, and many others. Jeff graduated from Northern Illinois University where he majored in Economics.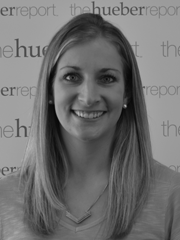 Kelley Fornoff, Agricultural Risk Management Consultant
Kelley grew up on a farm in Havana, IL, where her family grows corn, soybeans, popcorn, peas, and green beans. She graduated from the University of Illinois Urbana-Champaign where she majored in Agriculture and Consumer Economics. Kelley began her professional career as a grain merchandiser in Utah and Iowa. She then turned her focus to consulting and brokerage where she works one on one with commodity producers and individual speculators, and helps producers make informed risk management decisions.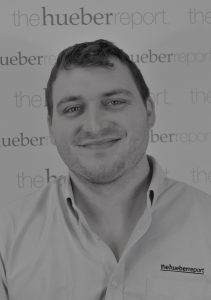 Patrick McRae, Agricultural Risk Management Consultant
Patrick has worked in the ag marketing industry since his graduation from SIUC with a degree in Finance.  He specializes in livestock markets and works with ranchers, feedlots, and grain producers.  Patrick comes from a family of 5th generation farmers in southern Illinois and has brought this passion to work when handling his clients.
Kayln Klotz, Administrative Assistant
We welcomed Kayln to our team in September 2016.  As our Administrative Assistant, Kayln keeps our office organized and graciously helps with any task.  She graduated with a Bachelor's Degree from National Louis University and has consistently taken on positions of helping others.  Growing up in rural Hinckley, Kayln will be the first to admit she loves the country life.  She and her three children still reside in rural, southern Dekalb County.  In her free time, she enjoys spending time with family, volunteering for her children's activities, boating in the summer and catching every sunset she can.