Courtesy of the wheat (+$.20) and corn (+$.07), we appear to be on course for a higher weekly close for the combination grain/soy chart, but prices are on the defensive all around this morning.  I suspect much of this can be attributed to this likely being the first weekend of general harvest activity, but of course, a lack of much else to talk about is weighing on values as well.  Oh, in case you are curious, beans are currently down $.06 for the week.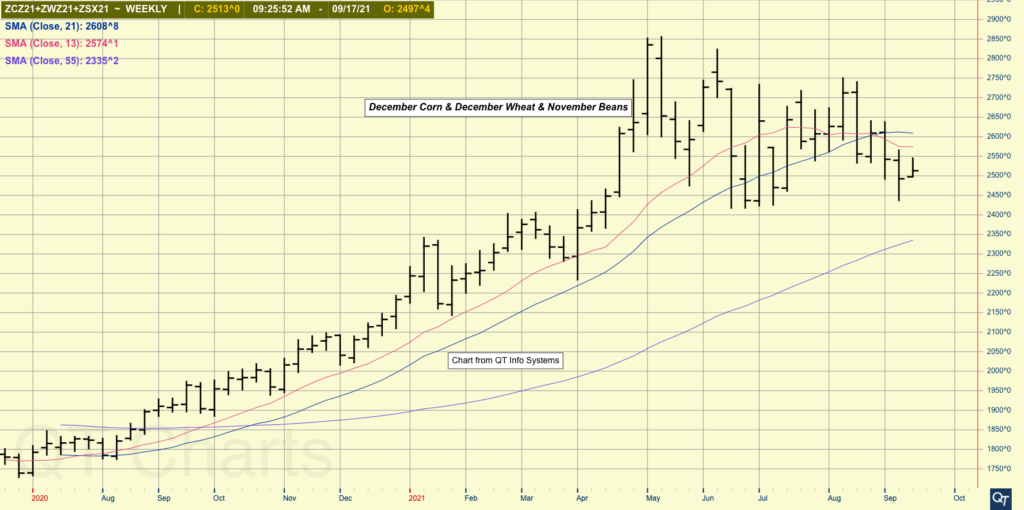 There was one more export sale reported this morning as China was back in for another 132,000 MT of beans.  While I am certainly not complaining about the activity, but these sales have become pretty routine, and dare I say, there would be more disappointment if they did not show up, than excitement when they do.
Last but not least, the U.S. Dollar is on track to close higher for the second week in a row.  While we have not quite reached back to the critical resistance level around 93.50, we are inching close to that point. With a number of positive technical indicators, including the MACD, a push into new highs during the fourth quarter would not be a surprise.