"Hope Springs Eternal."  These words are attributed to the poet Alexander Pope from his work, "An Essay on Man," but could very well be used to describe the overnight trade in the grain and soy markets after the shellacking we witnessed yesterday.  Wheat is the undisputed champion in that case as both Chicago and KC futures are back challenging recent highs, with corn and beans following along to lessor degrees.   Of course, we should keep in mind that in Pope's poem, he was primarily warning humankind about deluding itself into believing it is the absolute master of knowledge, fate, and the future.  "Go, teach Eternal Wisdom how to rule – Then drop into thyself, and be a fool."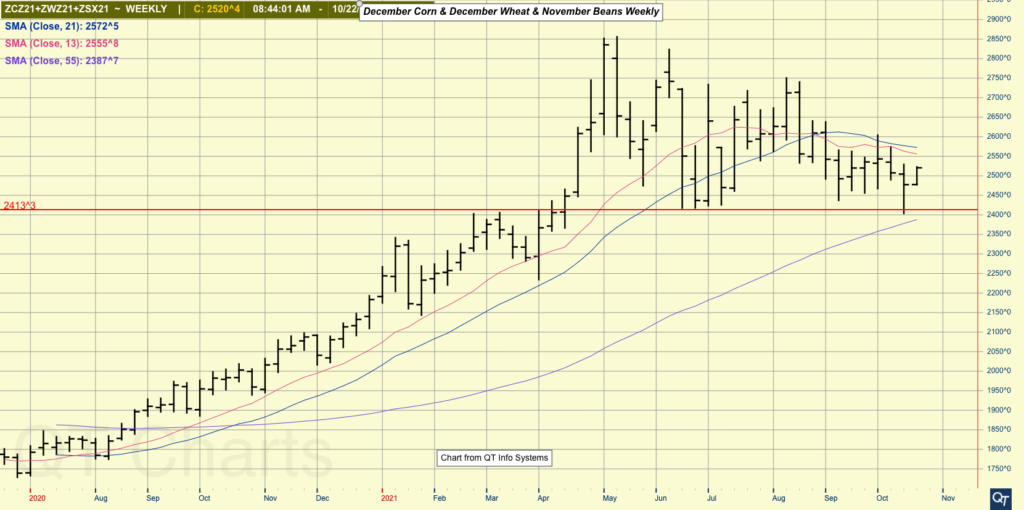 The International Grain Council, IGC, raised its global corn estimate slightly yesterday, primarily through a boost in U.S. production.  They now estimate that crop to total 1.21 billion metric tons, up 1 million from the previous estimate.  They left their global wheat and bean number unchanged at 781 MMT and 380 MMT, respectively.  In a similar vein, Strategie Grain bumped its EU corn production number higher, pushing it to 67.5 MMT from the previous estimate of 64.9.  Last year the EU produced 64.6 MMT of corn.  Corn harvest progress in France doubled in the past week, according to AgriMer, reaching 32% complete.  Regardless, this is still well behind last year when 75% of the crop was already out.  They also report that 40% of the winter wheat was planted, up 27% for the week, and 59% of the winter barley was planted, up 35% for the week.  Further east, the Ukraine Ag Ministry reports that 76.5% of that country's crops have been harvested.
Looking at the macros this morning, we find energies higher, metal strong, equities higher, and, as I mentioned yesterday, on track to set record-high weekly closes and financial instrument firm.  A final note on those last markets, though, as we have seen t-notes push into new lows this week as the market anticipates and prepares for the Fed to begin curtailing stimulus sooner than later.