I would stop short of saying it qualified as a "bullish" performance, but last Friday, the grain and soy markets managed to close on a positive note.  It would be difficult to identify any underlying fundamental that was supporting the strength, but one would have to suspect that the tense situation concerning the west's relationship with Russia at this time could have provoked a slight risk premium to develop in these markets.  Maybe provoke was a bad choice of words, but regardless, seeing that nothing further developed over the weekend, we appear to be deflating the premium, and then some, this morning. While we have not extended the group into lower territory as of yet, I continue to believe we may continue to see generally sideways to lower action as we move into the end of the calendar year and possibly until Uncle Sam delivers the final crop number on the 12th of January.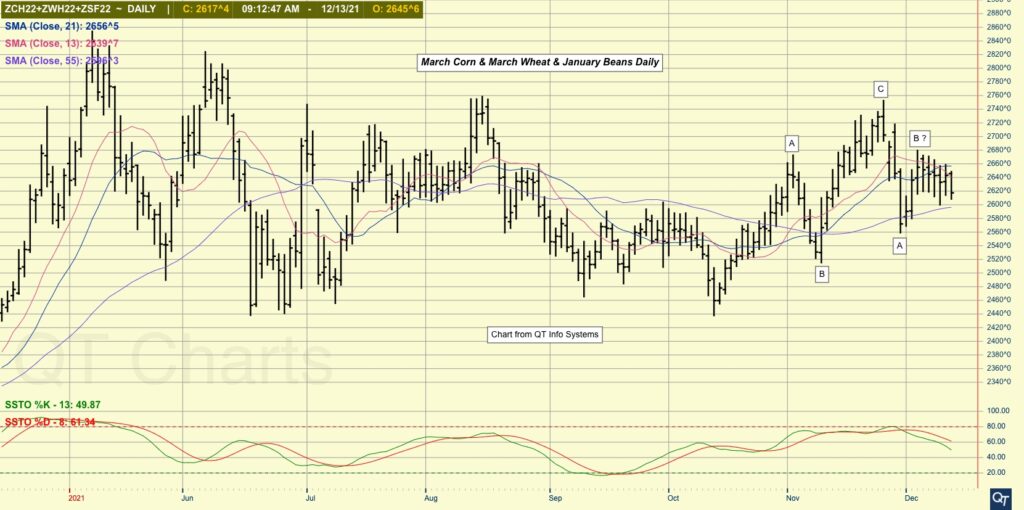 A similar drought of fresh news appears to exist in the financial world this morning, but we are witnessing what appears to be dramatic action in the equity trade.  After an impressive close last Friday and a higher start to the week, we have seen the DJIA turn lower with a vengeance and is currently looking like an outside lower reversal.  Could it be that the Wall Street Christmas/New Year celebration has abruptly come to an end?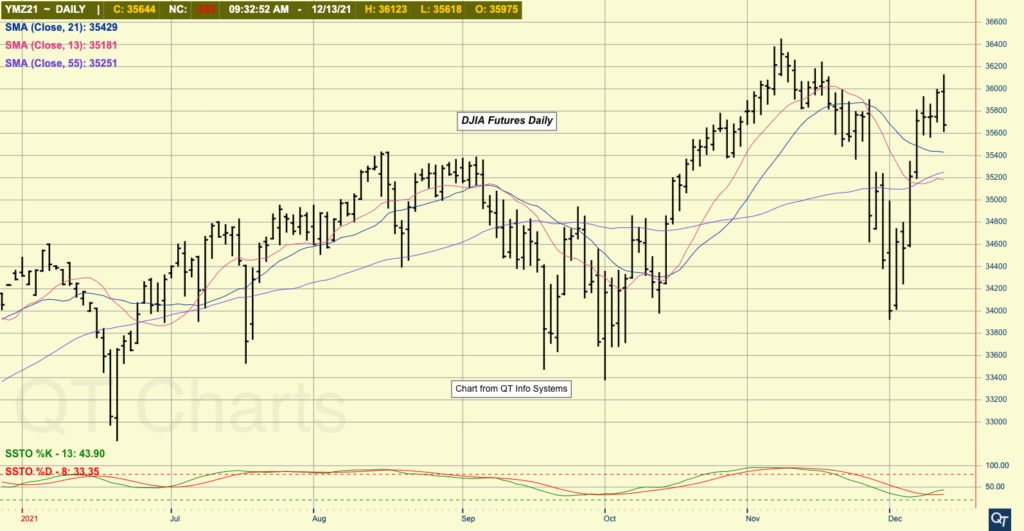 In the rest of the Macro world this morning, we find energies flat to higher, metal firm, Bitcoin lower, and financial instruments strong.