Tomorrow will mark the winter solstice, that day of the year when we here in the Northern hemisphere experience the shortest amount of sunlight, and evidently, more than a few traders have decided to jump the gun by a day by getting into the spirit of "the bleak midwinter."  Energies and metals are under pretty solid pressure, cotton is staring losses, softs are under pressure, as are the grain markets.  The "Bah-humbug" attitude is not restricted to just commodities either as Bitcoin is tracking lower, the U.S. Dollar is lower, and the S&P 500 gapped lower and remains under pressure.  Are we going to require some type of visit from Jacob Marley and a few other spirits to shake traders from this pre-Christmas funk?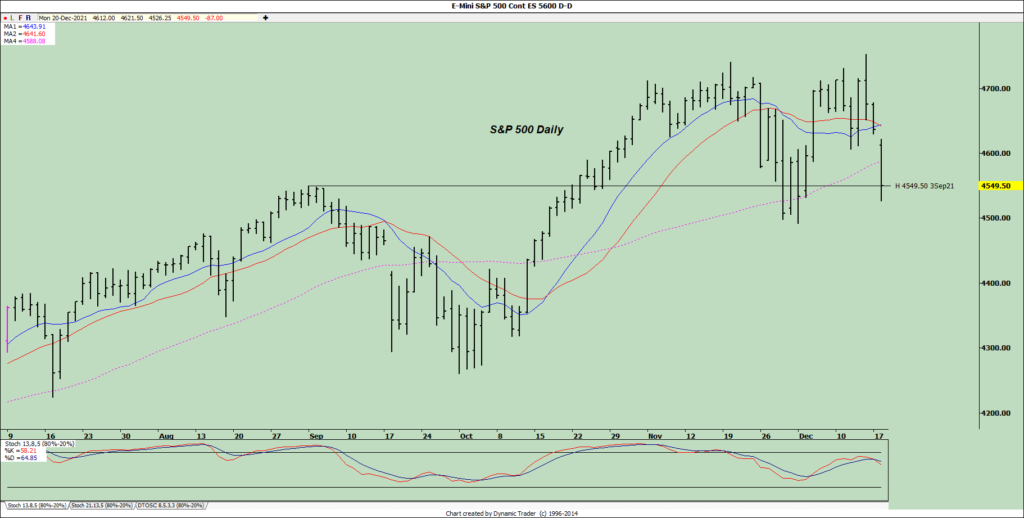 The one exception this morning has been the soybean and soymeal markets, which are trying to build on the positive momentum that gathered late last week.  One has to suspect these markets are attempting to build a bit of South American risk premium into price levels, but as we discussed weeks back, even though the fundamentals offered little reason as to why, technically, the chart picture in beans appeared to be telling us with had a low at hand.  Do keep in mind that you need to keep feeding a bull to continue to help it grow, and the ration has been just a bit skimpy and slightly stale (routine Chinese business) as of late, but it does appear if we can begin to begin closing above the 13.00 mark, the door could be open for a run back to 13.65.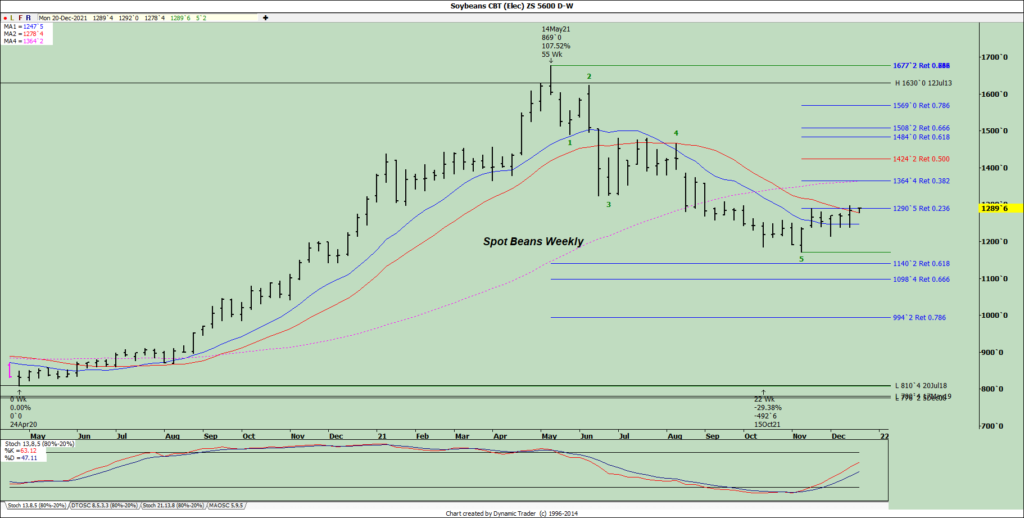 Seeing that we already used China and soybeans in the same sentence, I should add that they released import data for the month of November, which reflected a solid increase in beans originating from the U.S.  Of course, October was disastrous due to the delays created by hurricane Ida.  They unloaded 3.63 MMT of U.S. origin beans during November, compared with just 775,300 MT in October.  This means we accounted for around 42% of the 8.57 MMT this imported last month.  A year ago, they imported 6.04 MMT from the U.S. in November.