News in the Ag world is still next to non-existent, but that matters little to the grain and soy markets, which have been witnessing quite a pre-holiday bounce.  Bulls not only had the turkey for Thanksgiving, but they also appear quite determined to host the feast for Christmas and may include a festive ham and prime rib roast to round out the meal. We now have the combi chart challenging the same highs we reached not only in late November but also back in August.  The question now is, seeing that they have been opening all their presents before Christmas has even arrived, are we now at risk of witnessing one of those classic post-holiday letdowns?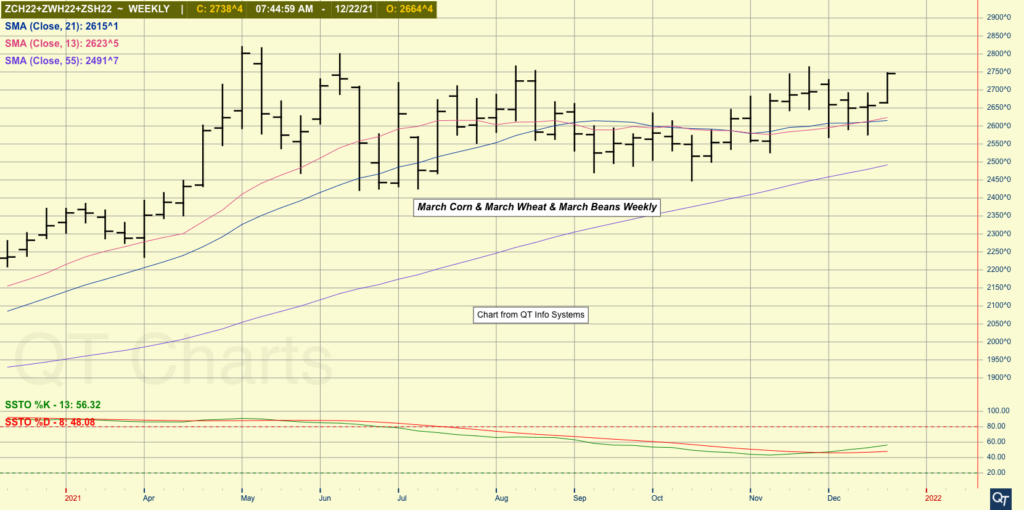 Other than revising some previously released data, we are faced with the same news drought in the economic/financial world this morning.  The Bureau of Economic Data updated the 3rd quarter Final GDP figures this morning, bumping the figure .2% higher to 2.3%.  Final PCE figures were also released, with little to no change.  The PCE Price Index was left unchanged at 5.3%, and the Core PCE index was increased 1/10th to 4.6%.
Equity markets have not been feeling "the love" as have been the grain and soy trade as concerns about Omicron continue to weigh on market psychology, but we did see a nice rebound in prices yesterday.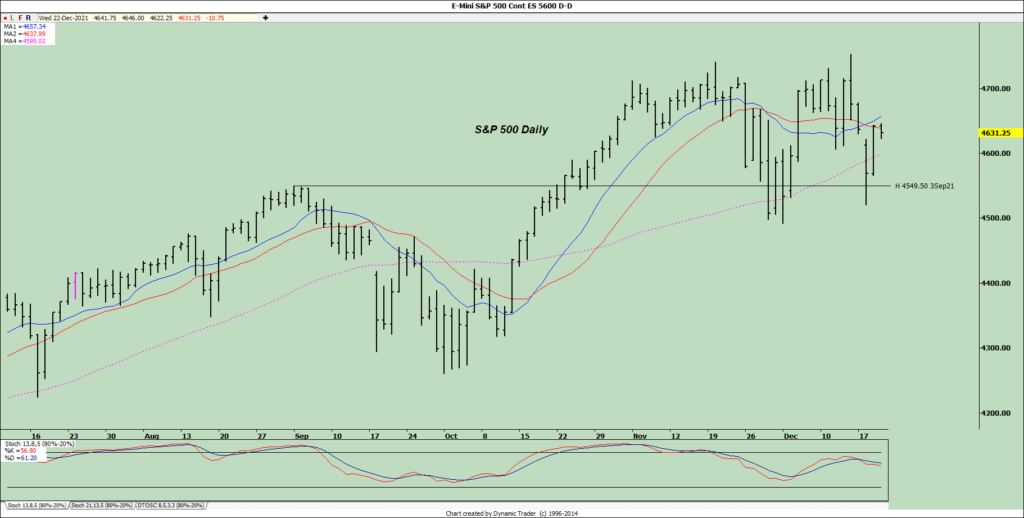 In the rest of the macros this morning, we find energies flat, metals firm, Bitcoin slightly higher, the dollar lower and financial instruments higher.