"Do not go gentle into that good night." When the great poet Dylan Thomas wrote those words, he was rage, raging against age and inevitable death, but it would seem that the bulls in the grain and soy markets have taken this theme to heart.  While beans still held reasonably well yesterday, corn and wheat were looking as if they were on death's door by the close yesterday but have snapped back quite well again this morning.  The worrisome weather situation in South American is no doubt the prime stimulus behind the strength this morning, but as of yet, at least, this has not been enough of a force to drive beans, let alone corn and wheat, into new highs.  The latter of those three markets appears to be the anchor that is tugging back on the other two, but there may also be some reluctance about stepping into new positions just days ahead of the January reports.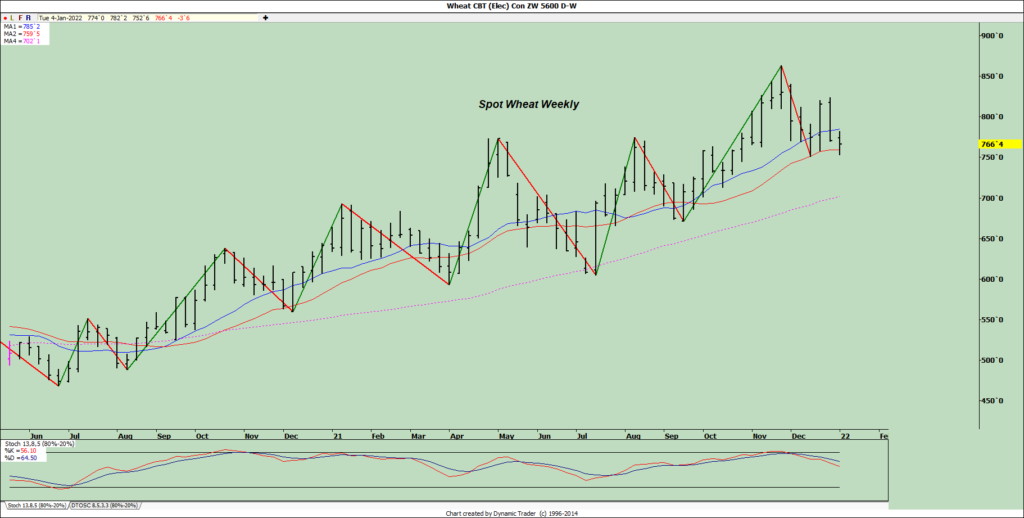 In his weekly update, Dr. Cordonnier cut his bean production estimate for both Brazil and Argentina. He lowered Brazil 2 MMT to 138 MMT and sliced Argentina 3 MMT to 45 MMT. That equates to a drop of nearly 184 million bushels. He also reduced the Brazilian corn estimate 1 MMT to 113 MMT but left Argentina unchanged at 52 MMT.
Washington DC appears to be back at work this morning but still nothing reported in the export scene. There was an interesting release from the Labor Department, though, as the JOLTS report, Job Openings, and Labor Turnover Survey, was issued. During the month of November, 4.5 million people voluntarily left jobs, which was up from 4.2 million in October. The department has been keeping track of this number for only about 20 years, but this set a new record. Interestingly enough, there were 10.6 million job openings nationwide at the end of the month, which was down from 11.1 million at the end of October.
In the macro world this morning, we have energies and metal higher, financial instruments under sharp pressure once again, the dollar now flat and mixed action in the equities.  The S&P 500 is flat/lower, Nasdaq is under solid pressure while the DJIA has pushed into new highs once again.