I am not aware of any official announcement as such or news that would have inspired it, but obviously, this is GRAINS week at the CME.  Corn, wheat, and oats all posted solid advances yesterday, with corn extending to the highest levels traded since June of last year. When you look at the three combined, it would appear to be little more than a corrective rebound.  Still, it has been an impressive recovery from the mid-month lows, nevertheless.  Just how much further we can extend this rebound without backing it up with some substantial news is debatable, but I would not be surprised to see the general strength maintained until the beginning of February.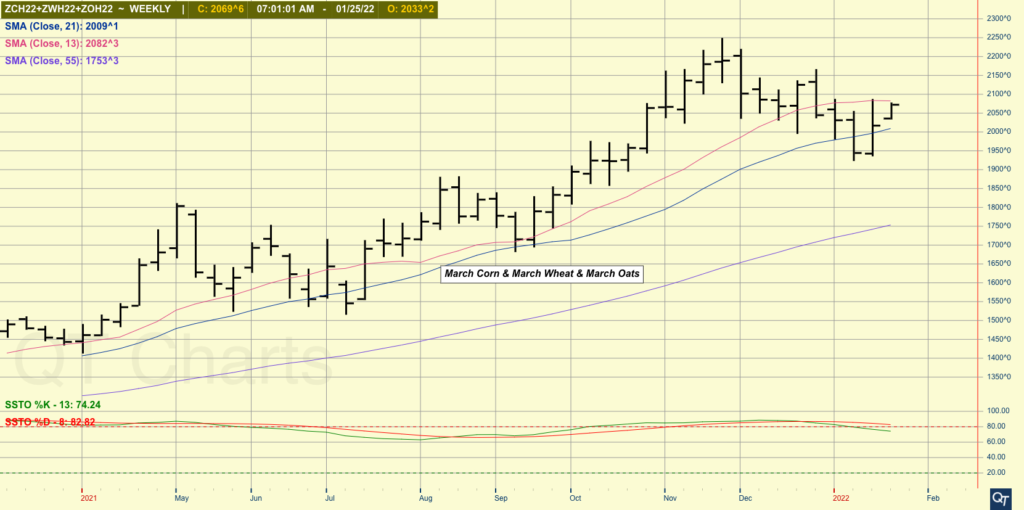 Beans have been largely excluded from all this bullish fun, which is quite understandable.  Not only has growing weather in South America improved substantially, so has harvest weather in Brazil, and combines have been rolling.  Nationwide, AgRural now estimates that 5% of the crop is harvested, which compares with less than 1% a year ago.  While we are not looking at the potential bin busting crops in South America that were anticipated initially, over the next 60-days or so, there will be somewhere in the neighborhood of 189 MMT of beans (6.9 billion bushels) that will become available to the global market, which does not bode well for U.S. competitiveness.
Just when many appeared ready to push the panic button, someone let out the old "buy the break" battle cry in the equity markets, and we witnessed a rather impressive turnaround yesterday.  Granted, we have seen the S&P 500 break more than 12% in the past three weeks and move into positive territory for the year, so witnessing a few bargain hunters step in should not come as a surprise.  While it would be premature to suggest this correction is complete, indicators have returned to the oversold zone and appear to be losing the negative momentum.  The Advance release, 4th quarter GDP numbers will be released on Thursday morning, with growth expectations of 5.5% to 6%.  We shall see if there is anything contained in those numbers to lift investors' spirits.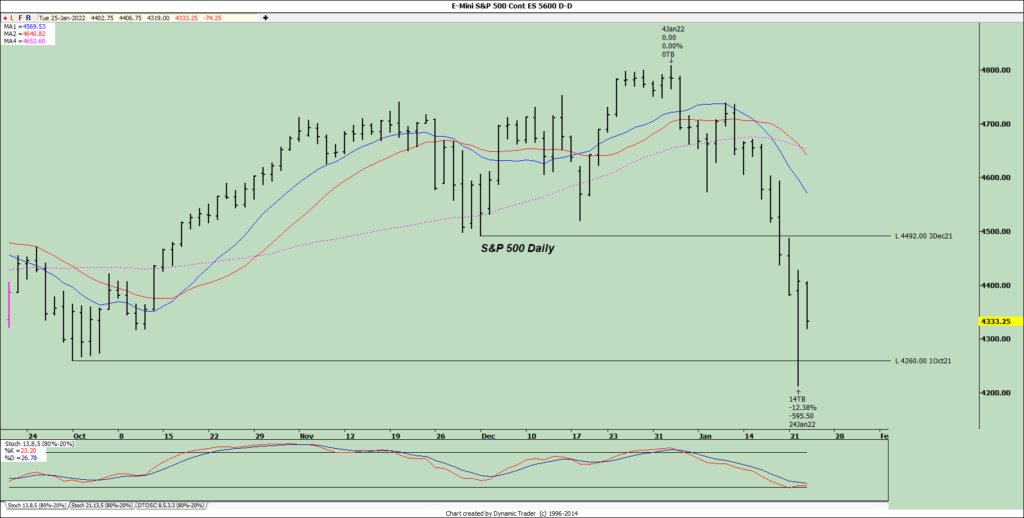 In other economic news, the Case-Schiller home price index for November was released this morning, coming in pretty much on top of expectations.  Compared with a year ago, metro home prices were up 18.3% and were 1% higher than in October.
In the macro trade this morning, we have energies firm, metals mixed, financial instruments soft, equities under pressure, and the U.S. Dollar higher again, moving to within striking distance of the early January highs.