By: Dan Hueber –
Bulls have been provided an unexpected treat this week via stories concerning logistical issues in Brazil and possible changes in renewable fuel rules. If we were to close right now nearby corn would have gained around 9-cents for the week, nearby beans 14-cents and wheat 3-cents, but it would seem that unless we can find something fresh to refill the tank, we may be quickly running out of fuel.  Actually, beginning with the less than stellar export sales yesterday morning, most of the fresh fundamental news I see floating around is by no means supportive.
The U.S. Dollar appears set to post another higher weekly close and at the highest level traded since very early January.  If that's not enough discouragement for the export scene, it would sound as if the competition on the world stage has gotten just a bit tougher.  Russia has completed 2016 production tallies and reports record production for both corn and small grains.  They are now estimating a 15.3 MMT corn crop, which would be 16% over last year and 121 MMT of grains.  The ag minister is now requesting authority to export and additional 500,000 MT of grains.  Corn exports between October and January have already reached 2.4 MMT and are projected to possibly reach 5.4 MMT for the marketing year, which would be an increase of 15% over the prior.  Granted, this news would not fall into the category of a "game changer" but increased global supply is still an increase.  As I have commented previously ultimately, we are going to need a weather issue before prices can come out of the range that we have been trapped within for the past year and currently any possible market impacting weather is still months away.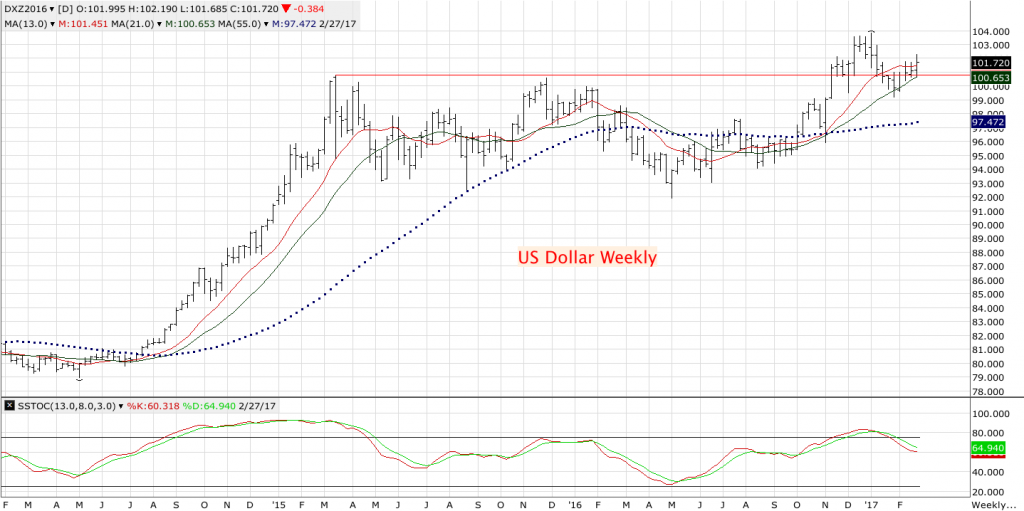 As if the news from Russia was not enough to deflate the bulls balloon just a bit further, Informa released their updates for Brazilian production.  They now project a corn crop of 91 MMT and have pushed beans up to 108 MMT.  Currently the USDA has these crops pegged at 86.5 MMT and 104 MMT respectively.
So it would appear that we have a week that began with cheers but is ending somewhat with tears.  As I commented previously, there was really nothing on either front that would suggest a major move in either direction so for now it would appear we need to spend a little more time wandering in the desert.