In light of the horrors we see each day in pictures, I should be remiss to say that markets have grown accustomed to the ongoing war in Ukraine.  That said, it does appear they have now settled into something of a trading range and very well could remain content to remain there until something new develops.  Exactly what shape that "new" may take is, of course, the critical question, and the answer could turn out disastrous for literally hundreds of millions of people.  Let's pray that is not the case.  In the meantime, if you take a step back and look at the overall performance of commodities, it still appears to be a market(s) that has passed its peaks and is biding its time before the next break.  Outside of people that need to be involved for risk management/hedging strategies, the heightened level of uncertainty and volatility makes it challenging for others to remain involved.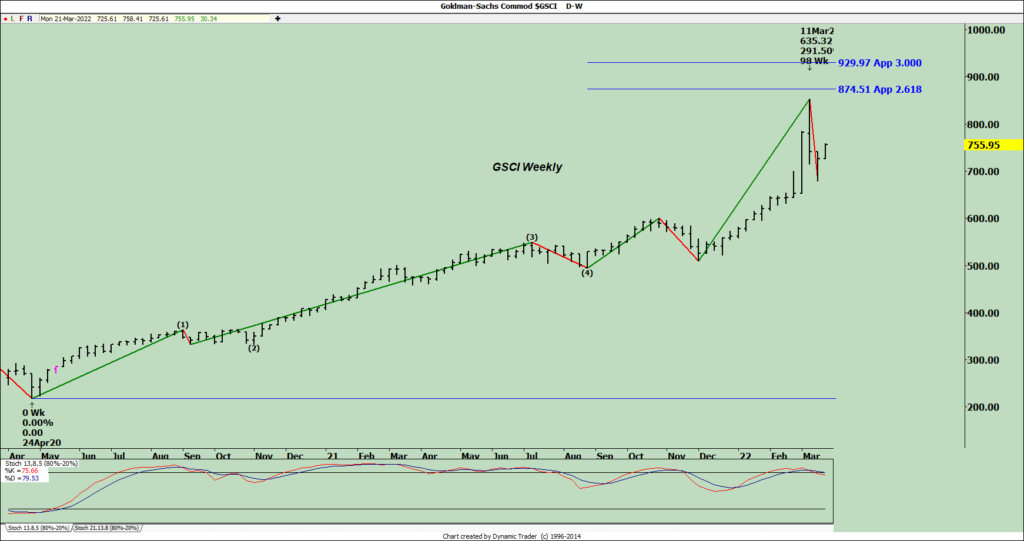 Corn planting progress is moving ahead well in the southern states here at home.  Corn in Texas has reached 42% complete, which was an increase of 15% last week and is 17% ahead of last year.  Louisiana has reached 35% planted and Mississippi 2%.  As expected, winter wheat conditions in Kansas did improve slightly.  The crop is now rated 36% poor to very poor and 25% good/excellent, which was a few points better than the previous week.  The same cannot be said of Texas and Oklahoma.  In Texas, 79% of the crop is rated poor/very poor, and in Oklahoma, 41%.
We do have one export sale announced this morning.  240,000 MT of soybeans were sold to unknown destinations for the current marketing year.
In the Southern Hemisphere, harvest is moving ahead in Brazil, with beans now estimated to be 69% complete and first season corn 58% as of last weekend.  98% of the Safrinha corn is planted, 8% ahead of last year's pace.  While weather conditions in Argentina have improved some, they seem to just leap from one problem to the next.  Corn harvest moved ahead just 1% last week to 6.9% complete, which is still behind the average pace of nearly 10%.  Adding insult to injury, with water levels in the major waterways at the lowest levels recorded in 78-years, navigation and a host of other related issues are present.  The state of emergency on the Parana River has been extended for another 90-days.  As the old saying goes, if they did not have bad luck, they would not have any luck at all.
In the macro scene this morning, we have energies and metals under pressure.  Notes and bonds have pushed into lower lows, and after gapping higher yesterday, the S&P 500 has extended higher again this morning.  If the gap is left unfilled for another day, it should qualify as a measuring gap with a target up at 4681.  This would not be quite back to unchanged for the year but would be in close striking distance.