After this week, we will discontinue publishing Free Commentary, moving only to a subscription-based service.  If you would like to continue receiving this information, along with the technical commentary and the very popular weekly newsletter, please click here to subscribe. 
Understandably, ever since Russia sent troops into Ukraine, grain and soy markets have been concerned about not only disruptions in the shipments of commodities from that nation but also the prospects for producing crops in 2022.  Each day this war continues, heightens those concerns, and yesterday, the Ag Minister from Ukraine offered a few dire predictions.  Unless the situation changes soon, he estimates that the total areas sown this year could be cut by more than 50%, taking it to around 7 million hectares, compared with 15 million expected.  Corn could slip to 3.3 million hectares, compared with 5.4 million last year, and of the 6.5 million hectares of winter wheat that were planted, only around 4 million may be harvested.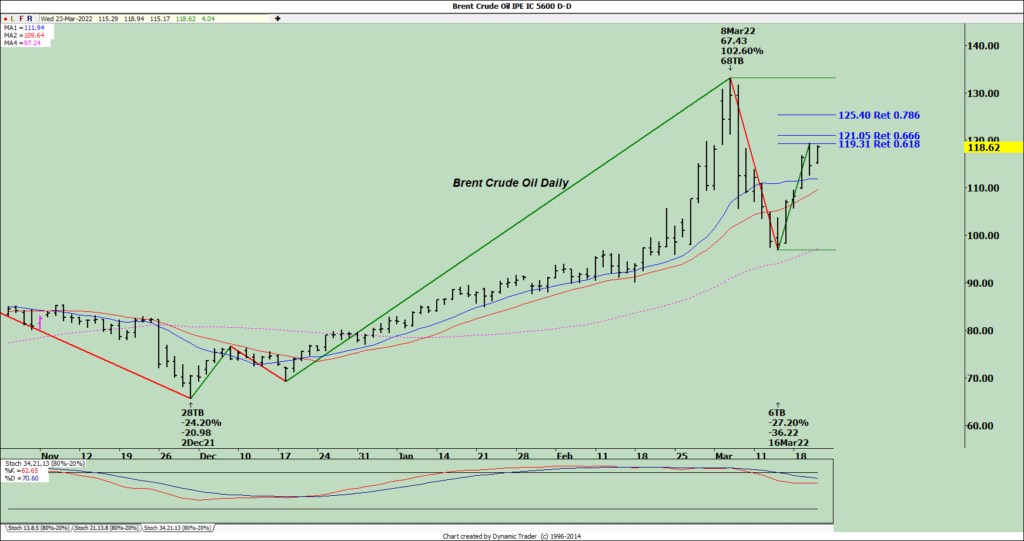 As we are only too aware, this war has sent the world energy markets into a tizzy, and yesterday, the chief executives from four of the largest energy traders described the gas market in particular as "dysfunctional."  As more and more nations and companies are refusing to conduct business with Russia, these firms are warning of a possible diesel fuel shortage, particularly in Europe, Latin America, and Africa.  If they chose to, Saudi Arabia and other mid-eastern countries could help pick up the slack, but thus far, at least, they have chosen not to do so.
We are still a little more than a week away from the Prospective Planting report, and while I have yet to see trade survey estimates, Markit (Informa) did publish their ideas.  They are looking for corn acreage of 91.42 million and beans at 88.58.  This compares with last year when we planted 93.4 corn and 87.2 million beans.
As we pointed out last week, higher interest rates, not to mention what could very well be an excessively inflated market, appear to have taken their toll on existing home sales, and it would appear to have the same effect on new home sales.  During February, sales declined 2% versus the previous month, while the industry expected an increase of .5%.  This does not appear to have filtered over to prices just yet, though, as the median price for a new home rose 10.7% over last year to $400,600.  Granted, sales can often sag through the winter months, but it would stand to reason that this market may have reached a peak.
In the marcos this morning, we find energies and metals strong, financial instruments flat/higher, equities under pressure and the U.S. Dollar higher.