By:  Dan Hueber –
Grain and soy markets are providing us a nice bounce this morning after several weeks of down and dour trade.  Certainly, part of the renewed buying interest is stimulated but the surprise Chinese corn purchases but prices had also reached into values zones and end user pricing appeared to be picking up.  The bigger question may be, is this just a dead cat bounce with a few of the bears electing to bank the recent good fortune or as the Chinese proverb would instruct, is this the first step on a journey of a thousand miles? While I would like to believe it is that latter, let's not forget the date.  It is the 15th of March or more often referred to as the Ides of March.  This is the date in Shakespeare's Julius Caesar when a soothsayer warned Caesar to "beware the ides of March" shortly before traveling to the capital where he would meet his demise at the hands of both foes and ex-friends.  Of course, that event did mark the beginning of the transition from the Roman Republic to the Roman Empire so maybe the analogy is not all that far-fetched.
Providing at least a little support at this time is the increasing concerns about the doughty conditions across the southern U.S. and at this point particularly in the Kansas/Texas/Oklahoma regions.  While much of the mid-section and certainly the east coast has been witnessing more than their fair share of moisture, these southern regions remain dry.  While the old adage of, "plant it in the dust and the bins will bust" might play well in the upper-Midwest, I doubt the same folklore applies to the Texas panhandle.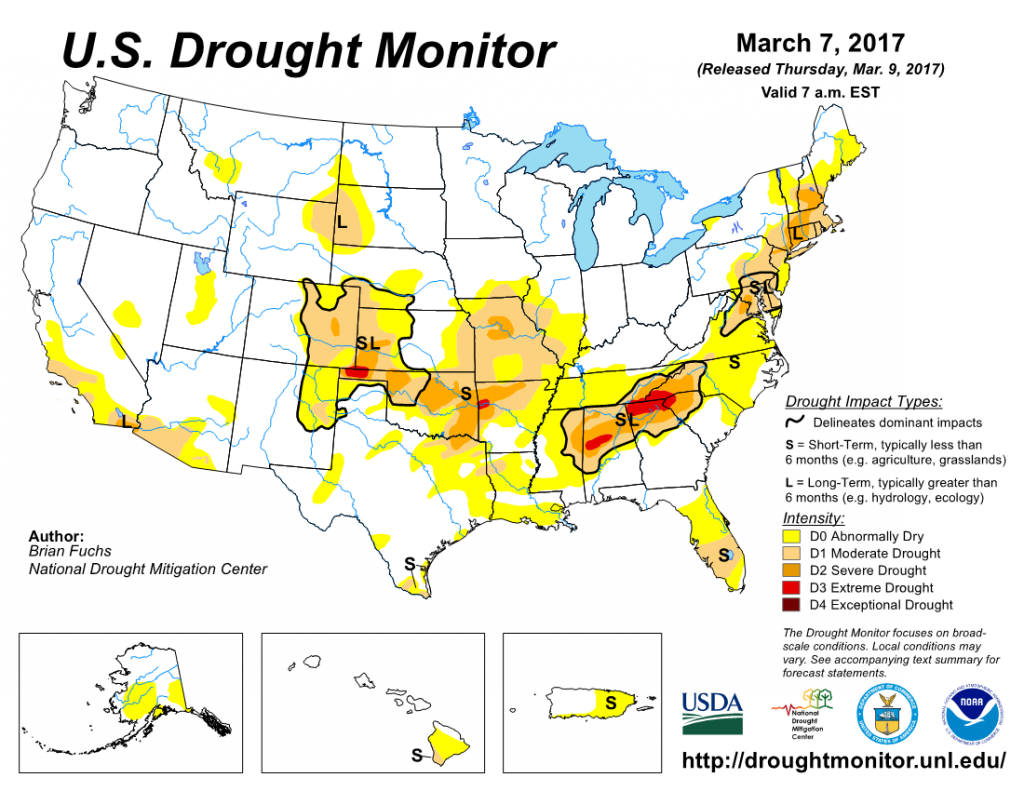 Indicative of the growing importance of the region, a new derivative contract has been introduced that specifically reflects the values of Black Sea wheat.  In theory, this contract will allow hedgers a market that represents the Russian/Kazakhstan/Ukraine wheat trade, which now represents nearly one-third of the global wheat exports.  Note that the CME introduced a Black Sea futures contract back in 2012, which now sits dormant due to a lack of volume and I understand that the interest in this new OTC derivative is still a bit sparse.  Regardless, as production in that region of the world continues to expand, while shrinking evermore in the United States, we need to pay attention to what is occurring there.  In case you are curious, spot Black Sea wheat is currently trading around 15% higher than the lows posted last fall, which is actually quite comparable to the price action we have seen for U.S. wheat.