By: Dan Hueber –
With the sun shining brightly across much of the mid-section of the country and only scattered showers forecast for much of the balance of this week, it is quite understandable that we have a weak tone to the markets this morning.  Corn and wheat have really done nothing range-wise, but new crop beans have slipped just a bit deeper into new lows.  Recognize that ideas of improved weather are not the only factor impacting beans at this time as there have been rumors that China is switching some purchases from US origin to Brazilian and the overall unsettled political climate in Brazil is creating a bit of a risk-off mentality.
Many of you most likely saw pictures last week of protesters setting fire to the Ministry of Agriculture building in Brasilia and more are pushing for the current president, Michel Timer, to resign which would appear to be probable. Do note that in spite of all the hand-wringing and rhetoric you may have read about, the action in the Real over the past couple weeks has not been dramatic. Central bank intervention has allowed it to remain rather stable overall and as you can see we have just returned to levels which, actually marked the highs for most of the last year and sits over 20% higher than the 2015/16 lows.  Do not assume that the political turmoil and confusion in that nations means that nothing is happening either.  Dr. Cordonnier reports that this week, Brazil and China will announce the creation of an $20 billion investment fund that will be used to work on additional infrastructure projects. Of the total, $15 billion is slated to come from China and the United States and the other $5 billion from Brazil.  Dr. Cordonnier also noted that the earliest safrinha corn harvest has begun in central Mato Grosso with less than desirable results so far.  Excessive rains in February/March have evidently created an environment ripe for mold.  It would be premature to suggest this will continue to be the case as harvest expands.  Further south, harvest continued to inch ahead in Argentina with rains slowing the progress.  Beans have reached 80% complete and corn 39%.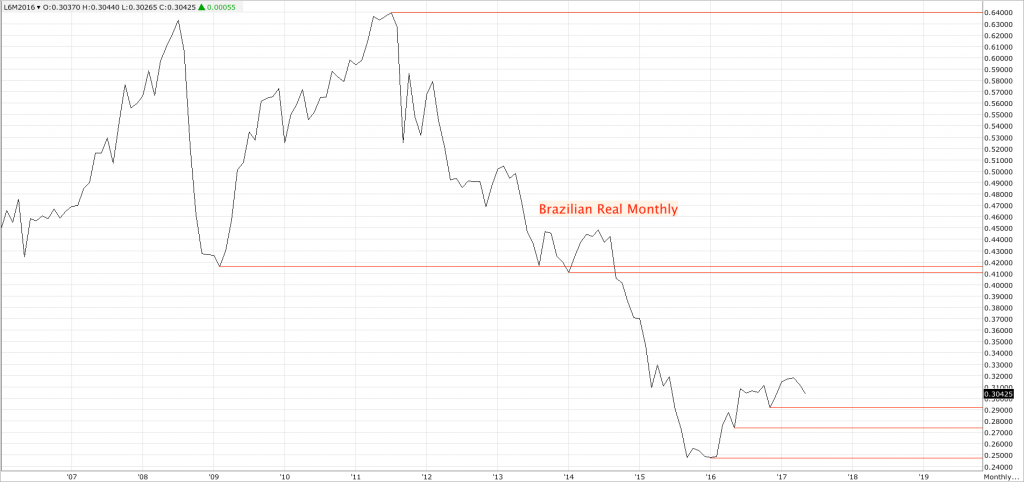 In addition to the planting progress reports to be released this afternoon, we will see the first crop condition update for corn from the USDA.  The trade expects planting progress to have reached the 90-95% mark with right around 70% for beans.  The condition number is more of a moving target, but I understand the trade expects to see the good/excellent category fall between 70 and 75%.  Last year on the first estimate corn was rated 72% G/E and two years ago 74%.  I have to suspect that if we came in sub-70%, it would provide a nice psychological boost.
The USDA did announce sales of 130,000 MT of beans to unknown destinations for the current marketing year this morning, which is always a nice way to get a week started.  And last but not least, keep in mind that funds have been piling into the short side of this market, while reducing their bearishness in the grains and when looking at the complete soy complex, have reached record levels.  You all know what can happen when too many people are leaning on the same side of the boat.