By: Dan Hueber –
This is going to sound like an all too familiar tune.  Commodities in general have struggled again this week with the financial sector moving higher once again.  If we were to wrap up right now, corn would be down a couple cents, wheat right around eight cents and beans nearly a dime. They are not alone either as we have crude oil down $.75 for the week and back below the psychological $50 level and gold sliding around $5 for the week.  Certainly, not drastic losses in the greater scheme of things but losses nevertheless.  Conversely, we have the S&P 500 into new record highs, the U.S. Dollar stabilizing and financial instruments sneaking out minor gains.  It would seem obvious that investment money continues to flow away from commodities right now as outside of the livestock sector, which continues to perform well, there has not much of a story that would entice it in for now.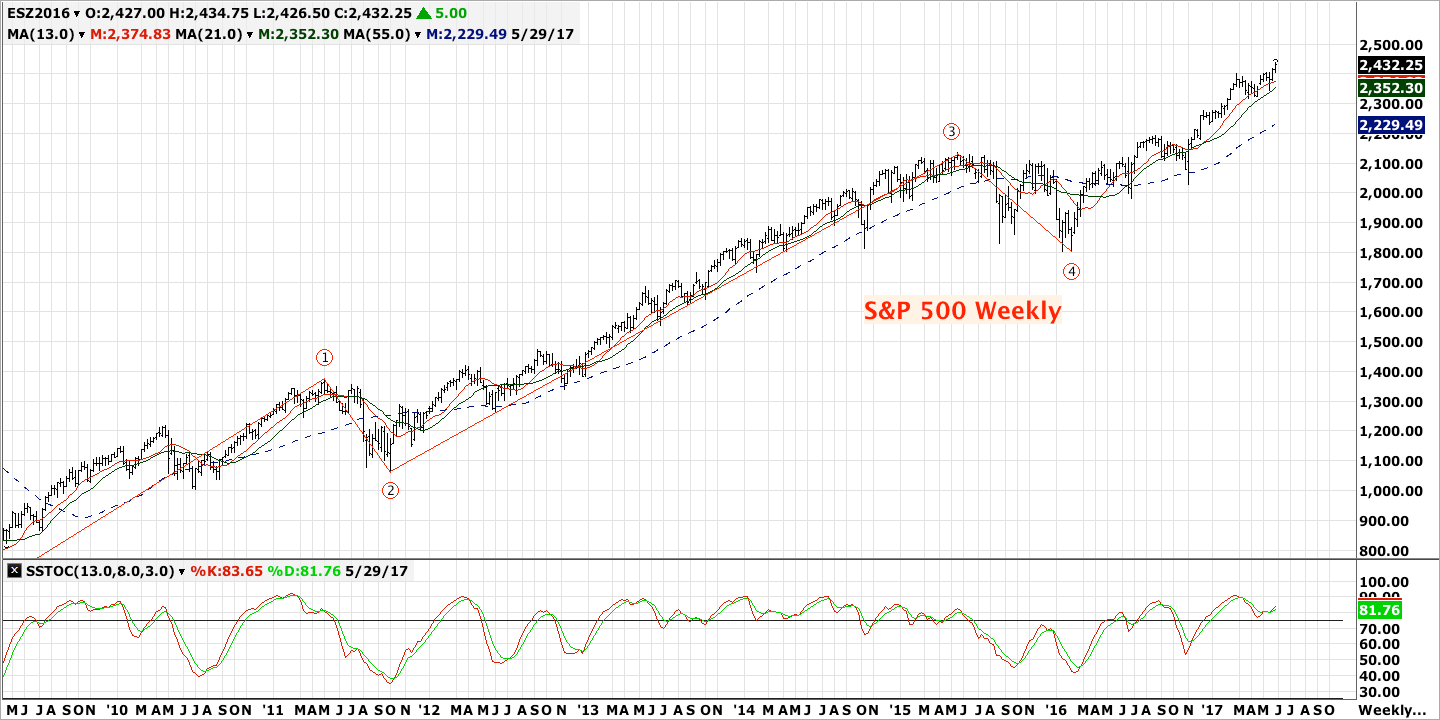 It is interesting to note that there has been at least one grain that has bucked the negative trends recently and that is oats. After poking in a corrective low back in early April, we have seen this market work higher and this week, July futures actually poked in a slightly higher high for the year.  Undoubtedly the advance here has been partially stimulated by the very dry and now drought rated conditions in the Northern Plains but to date, those concerns have not bled over to the other grain and or soy markets.  While the actual correlation may be dubious at best, as we have discussed previously, the "old-timers" always used to say that oats were a precursor to what would happen in the corn market.  I recognize that by repeating this, I have firmly placed myself in the classification of an "old-timer" but this could be a factor we should not dismiss this year.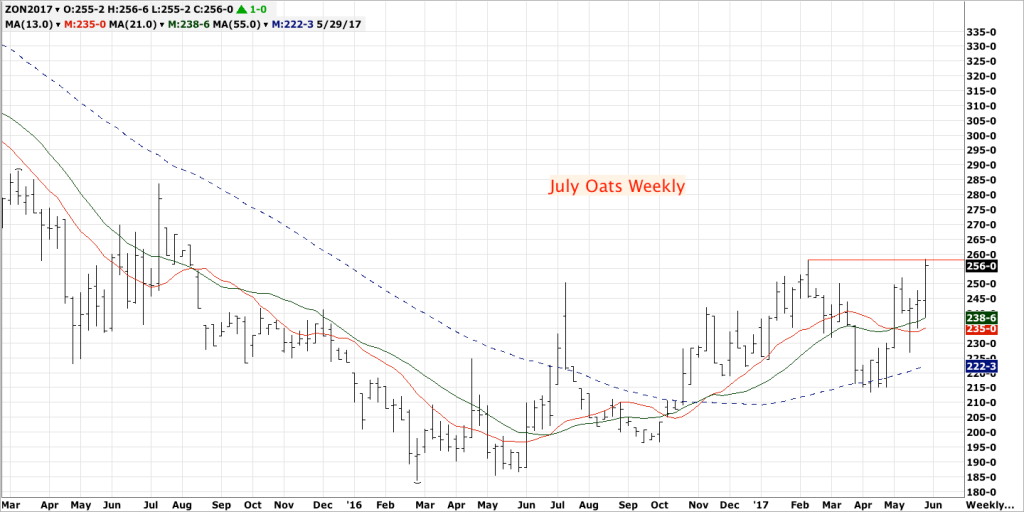 Export sales were delayed until this morning and provide us with a mixed bag of information.  We might as well look at the most disappointing first, which was wheat and here we did post negative sales of 29,000 MT or 1.065 million bushels.  This was really not unexpected as we are wrapping up the marketing year and sales are being shifted forward. Note that for the 2017/18 marketing year we recorded sales of 810,300 MT or 29.78 million bushels.  Corn sales dropped 10% under last week and were 26% below the 4-week average at 412,100 MT or 16.23 million bushels.  The top sales all went to familiar names with Japan buying 220.3k MT, Mexico 140.5k, and Taiwan 80.5k.  Bean sales, in turn, posted a nice rebound with a total of 610,200 MT or 22.42 million bushels.  Of course, we have been hearing rumors all week of cancellations and switches to Brazilian origin but if that is correct, we will have to wait until next week to find out.  This past week unknown destinations was the top purchaser with 421.7k MT, followed by Japan with 47.2k and then Mexico buying 44.9k.