By: Dan Hueber –
Grain and soy markets did a nice job of sustaining the new week strength for the close yesterday as corn, wheat and beans posted the highest close since August and the soy meal market actually recorded a new contract high and high close. The general pessimism that plagued so many markets as we wrapped up last week was figuratively, turned on its head, and bulls came out to play in just about every arena with the exception of the US dollar, which remains under decent selling pressure again this morning. There is no question that the hot/dry conditions in Argentina remain and were again cited as a key driving force behind the rally but I suspect that was somewhat of an "after the event" reason.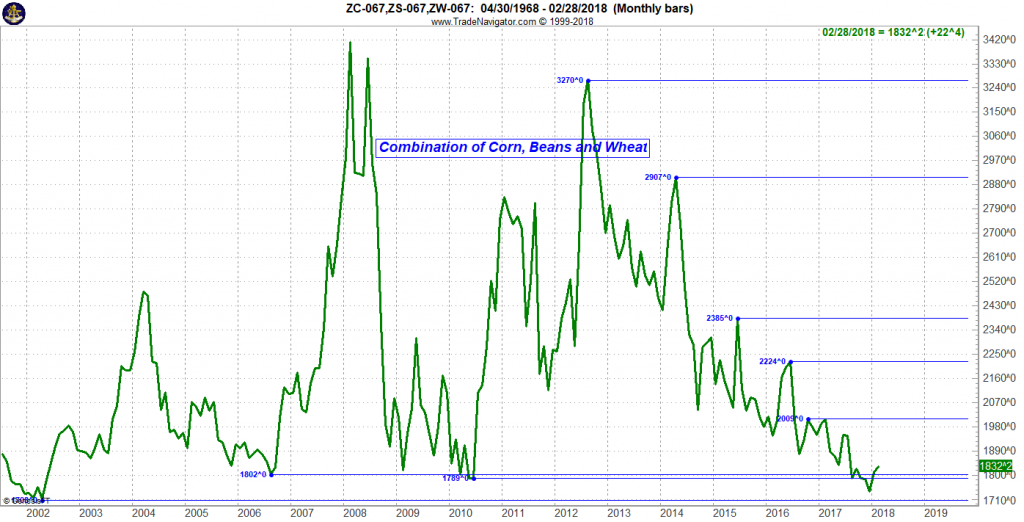 Recognize that I am not complaining that these ag markets are responding to positive news as that is the type of pattern we should witness when we have turned a psychological corner, but I do not think I wish to jump into the charging bull camp just yet, at least not until we move a bit closer to weather risk for North America.  It is interesting to note that the positive action in beans came yesterday in spite of the fact that it was reported that China had canceled 455,000 MT of US bean purchases, and this coming on the heels of the increased trade tensions between they and the US, one would think would be making the trade just a bit uncomfortable.  Granted, it was also announced that we had made new sales of 314,000 MT, but 116,000 of this was for the next crop year.  Regardless, the fact remains that Brazilian beans are a cheaper source and one should expect to see further cancelations.
In his weekly crop update, Dr. Cordonnier made adjustments for both Brazilian and Argentina production.  In Brazil, the soy production has been left alone at 112 MMT but he trimmed the corn estimate another 2 MMT to 86 MMT.  If realized this would be 12.5 MMT (12.7%) below last year and is 9 MMT below the current USDA estimate.  In their February update, Conab boosted the bean estimate to 111.5 MMT and lowered the corn number to 88 MMT.  For Argentina, Dr. Cordonnier lowered both bean and corn crops by 1 MMT each with beans now projected to come in at 50 MMT and corn at 38.  Currently, the USDA has these two figures at 54 and 39 respectively.  If his numbers are correct, for the combined Brazilian/Argentina production, corn would be down 15.5 MMT or 11% and beans down 9.9 MMT or 5.8% from last year.  While not enough to strike fear into the hearts of the global grain/soy buyers, it raises the bar for expectations for the Northern Hemisphere as we move into the next growing season.