Reading Time:
3
minutes
By: Dan Hueber –
In days gone by, on Monday morning we may have said, "let's get this week started on a positive note" or possibly "begin with a solid step forward" but in the electronic messaging world that we live in, that kind of message has taken a back seat to "let's get things rolling with a positive Tweet!"   In reality this morning, we have nearly a double dose of good tweets as the market is experiencing residual positivity from the tweet Ag Secretary Purdue made on Friday about China committing to purchase another 10 MMT of beans but the icing on the cake was issued early this morning when the President tweeted that U.S./Chinese talks have been so good that the March 1st deadline before tariffs would be hiked another time has been pushed ahead. Do keep in mind that even if the Chinese immediately purchased that quantity, it would bring YTD sales up to just over 17 MMT, compared with 26 MMT last year and a new trade agreement is not a done deal by any means, but let's not have that stand in the way of a little positive market excitement.  Understandably, this has not done much for the grain side but in beans, we have seen prices rally to the highest level in a couple weeks (but still not out of existing trading ranges).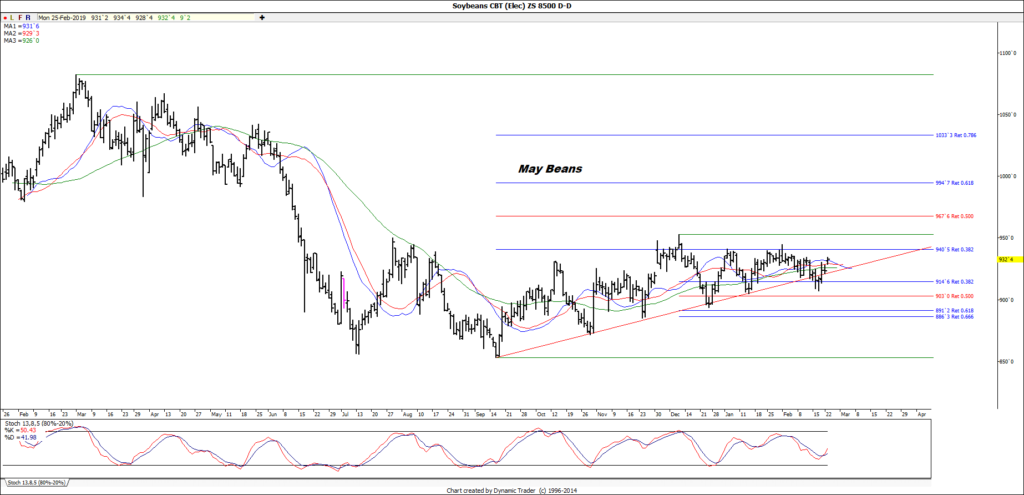 Obviously, Vietnam is struggling to contain the spread of African Swine Fever as over the weekend, state media confirmed it has spread into a fourth province.  While I have not seen any estimates for head loss, nor could it be close to the extent of that in China, but again, one has to suspect these issues could provide a boost for the hog export trade sometime this year.  Of course, anyone involved in the hog trade here in the U.S. already painfully realizes that has not been the case today as we have been on a three-month washout in nearby hogs.  That said, it is interesting to look out to the fall/winter contracts where we find prices currently pressing up against levels that have stopped those contracts for the past four years. With all the uncertainty surrounding AFS issues there is nothing to say we cannot move higher than this, but for a producer, it would appear to be a good time to take a look at capitalizing on these price ranges.
This morning the USDA has reported a sale of 279,400 MT of corn to Mexico, but outside of this, little other fresh news to talk about. Not much action in the macros either with metal mixed, energies lower as is the Dollar.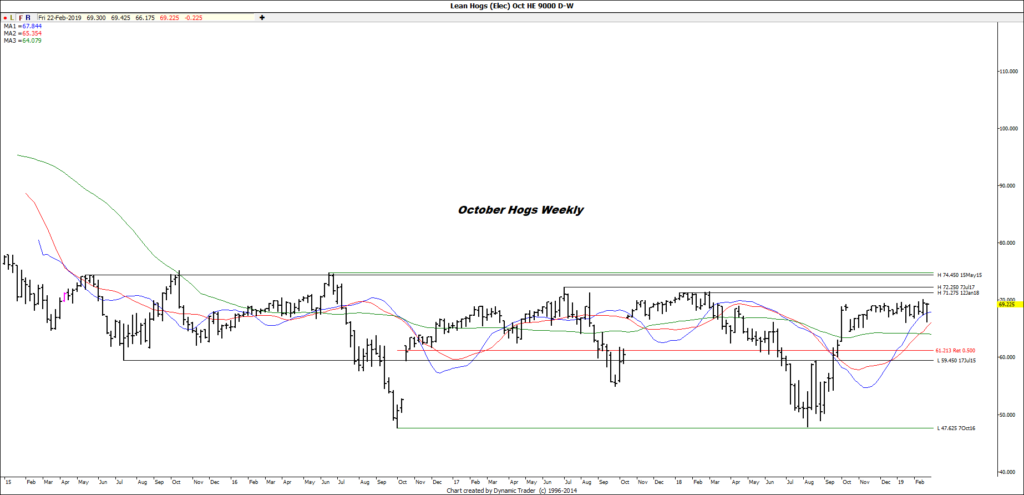 Please rate the quality and usefulness of the content
Click on a star to rate it!
We are sorry that this post missed your expectations.
Let us improve this post!
Thanks for your feedback!