Reading Time:
2
minutes
By: Dan Hueber –
The overall news is rather sparse this morning, but we have still managed to move prices across the grain/soy markets into higher ground.  Both beans and wheat struggled early but appear to have shaken off that case of the blues, and corn has built on yesterday's strength and if it is not careful, could make it make it back to the unchanged level for the week. December futures closed last Friday at 4.31 ½ compared to 4.30 at the morning break.  One has to suspect that at least a portion of the strength this morning is due to the fact that there is no trade tomorrow and more than a few will likely extend the holiday right through the weekend.  That said, as we have already been discussing this week, knowing that we face ample amounts of growing risk ahead, not to mention the disputed acreage numbers, it would be premature to think that the bear can wrest control of these markets quite yet. Do take note that we did not entirely fill the breakaway gap on December corn at 4.20, and while mostly a psychological victory for the bull, it does reconfirm the significance of the support at that level.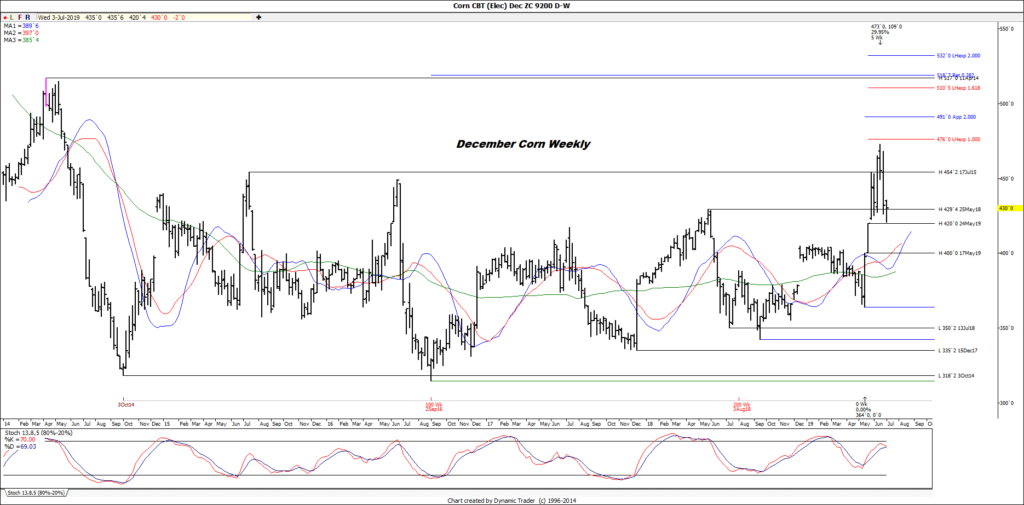 Macros appear to be a bit supportive this morning as well.  While the strength is not overwhelming, energies are higher, and before pulling back, gold raced up to record a new high for the swing, reaching the highest point traded for spot futures since May of 2013.  Optimism reigns supreme in the equity trade as we continue to inch into new record highs and the 10-year notes have pushed into higher highs for the year, as everyone tries to project just how far interest rates could dip lower in the months ahead.  With that being the case, the dollar is under pressure, albeit rather minor this morning, but as I commented yesterday, this market could hold the key for commodities in the months ahead.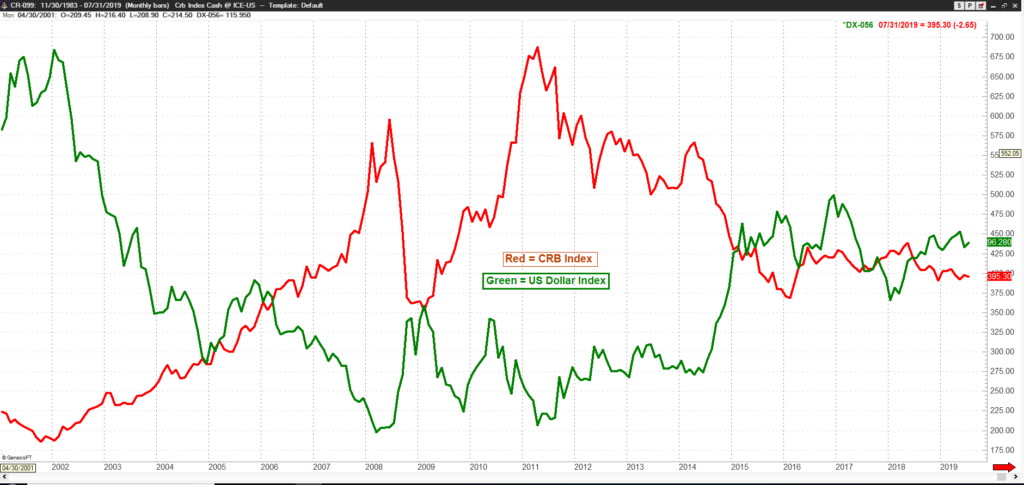 With that, we wish you all a safe and enjoyable celebration of our nation's Independence!
Please rate the quality and usefulness of the content
Click on a star to rate it!
We are sorry that this post missed your expectations.
Let us improve this post!
Thanks for your feedback!